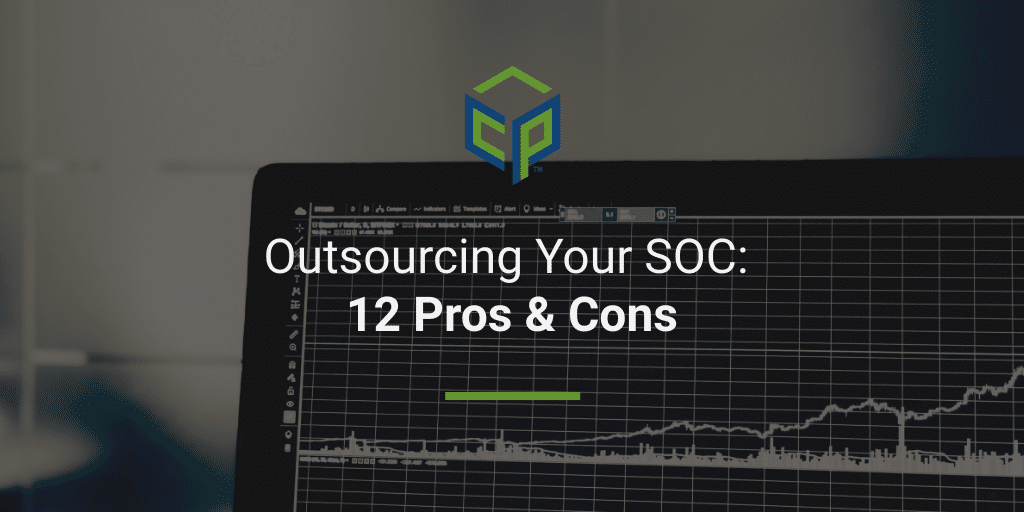 According to a recent study published in 2021 from Statista, more than 155 million records are exposed annually in data breaches across the United States.  
With U.S. businesses being the most targeted sector, it's evident that US companies need to strengthen their security posture against evolving cyber threats to remain protected. 
By making use of a security operations center (SOC) as your all-in-one security solution for threat detection, monitoring, prevention, and investigation, you'll provide better protection for your organization against all internal and external threats
To find out whether an internal SOC or external SOC best suits your organization, this article will dive into the pros and cons of SOC outsourcing.
The Benefits of SOC Outsourcing
Many companies choose to outsource their security operations with managed security services to avoid the significant implementation challenges associated with launching a SOC. 
For small to medium-sized businesses, SOC outsourcing is a cost-effective solution for strengthening your IT infrastructure against security incidents while also gaining access to a security team with expert cybersecurity skills. 
As far as large enterprises are concerned, an in-house SOC may be subject to limited capabilities and limited resources, thereby hampering its effectiveness across certain business functions by spreading itself too thin. 
Additional advantages of SOC outsourcing include:
1. Simplifying SOC Infrastructure Design, Procurement, and Implementation
Adopting an in-house SOC can be costly and extremely challenging to implement and maintain.
Challenging because maintaining a talented SOC team is expensive while implementing SOC security controls with complex IT infrastructure can cause a false sense of security if done improperly. 
By choosing SOC outsourcing, business owners offload the burdens of overseeing a SOC while leaving managed detection and response threats to cybersecurity professionals with security expertise. 
2. Gaining Immediate Access to Comprehensive IT Security Skills
Sourcing, hiring, onboarding and retaining in-house SOC personnel can be expensive and time-consuming (as there is a high industry turnover). 
By outsourcing your SOC, you can tap into a broader talent pool of cybersecurity skills while better securing your IT ecosystem by identifying and remediating vulnerabilities. 
3. Enhancing Flexibility and Scalability
Businesses with internal security operation centers that consistently fail to make the software and hardware investments that a SOC requires will likely result in poor cybersecurity. As a result, organizations using in-house SOCs may begin to lose their ability to scale and maintain operational flexibility.
In other words, without a dedicated managed SOC partner, your business is forces other departments of the to fix the problems the SOC should rightly be solving. This results in taking away valuable resources from critical aspects of the organization.
Outsourcing your SOC to industry professionals with the correct expertise, experience, and resources ensures optimal cyber security performance for your business. With the right SOC managing your network, you're free to stay flexible and scale with confidence.
4. Improving Security Posture With Proactive Threat Intelligence
Organizations with an in-house SOC frequently find themselves in a tough position, as cyber threats often evolve faster than they can create tools with which to counter them.
By outsourcing their SOC, organizations gain access to a threat intelligence team that knows how to identify, prevent, and remediate issues before they become costly.
In addition, external SOC teams tend to take a more holistic approach to cybersecurity as in-house personnel are limited by available skillset and internal research.
Have You Recently Performed a Penetration Test to Uncover Network Vulnerabilities?
If not, your business may already be at risk!
5. Long-Term ROI
Managed security providers with extensive SIEM and SOC experience can be highly productive and effective with the implementation and ongoing management of a SOC. As a result, SOC outsourcing is often more cost-advantageous and certainly less time-consuming than in-house SOC implementation and maintenance. 
6. Improving Departmental Collaboration and Process Efficacy
SOC outsourcing provides a clear line of delegation of duties that helps create an environment of clarity and a clear understanding of roles within the cybersecurity team. 
More often than not, with in-house security teams, conflicts of interest can erupt between departments resulting in increased implications and that potentially reduced effectiveness of alerting provided by an in-house SOC. 
7. Overhauling Systems With Cutting-Edge Information Technology
Implementing and fine-tuning an in-house SOC requires time and ongoing investments. 
Even with the best-designed internal SOC, it is unlikely the solution will be as optimized and integrated as an external SOC. In addition, external SOCs have access to the latest emerging technologies and improved data sets to create more holistic SOC security controls.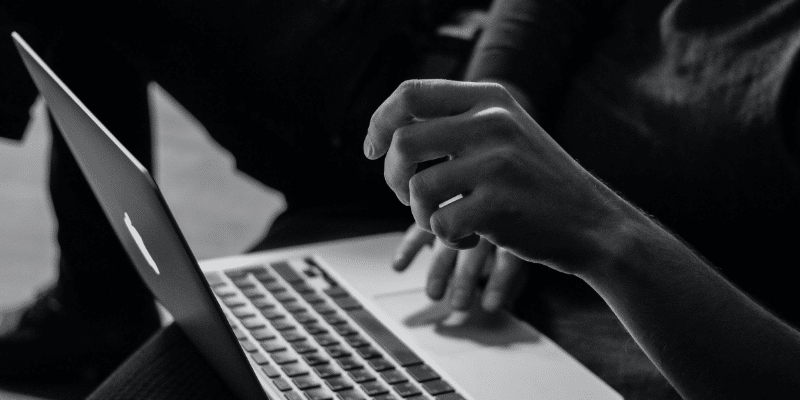 Top 5 Drawbacks of Outsourcing SOC to MSSP
SOC outsourcing disadvantages mainly stem on behalf of the Cybersecurity provider. 
Generally, this involves an MSSP's inability to perform comprehensive IT infrastructure assessments or a lack of understanding relating to your business. 
Disadvantages of external SOC solutions include:
Limited SOC as a Service Scope:

Some Cybersecurity companies possess specific industry experience that limits their scope of understanding your business's functions and regulatory compliance requirements. Should your SOC not be regulatory compliant, then your organization is operating without compliance and may be heavily penalized.

Data and System Interoperability:

  Sometimes SOC providers experience incompatibility and reversibility problems between data and systems. While MSSPs should be more equipped to resolve data interoperability, their limited understanding of your business systems may end up hindering you down the road.

Finite Customization Options:

External SOC services are tiered in different SOC levels. Depending on an organization's budget and needs, customizable SOC options may be limited, such as 24/7 security, endpoint protection, and network perimeter monitoring.

External Data Storage:

Business owners are sometimes wary about storing their organization's data outside their network's perimeter, even though it's easier to secure and maintain costs with external data storage.

Limited Understanding of an Organization's Specific Business: A SOC's demands on an organization are unique to the industry, processes, demands, budget, and current network condition of each business. Unless your MSSP possesses relevant industry experience, you may not be getting the most out of your SOC investment.
Learn more about cybersecurity practices with these quick blogs:
Gain Peace of Mind With CP Cyber's Proactive SOC Outsourcing
To overhaul your organization's cybersecurity and mitigate network vulnerabilities, find out more about our SOC outsourcing advantages with one of our SOC specialists today.